Cash Bids
| Name | Delivery End | Cash Price | Basis Month | Futures Price | Basis |
| --- | --- | --- | --- | --- | --- |
| Dlvd IL River | | | | | |
Quotes are delayed, as of May 10, 2021, 07:32:27 PM CDT or prior.
All
grain prices
are subject to change at any time.
Cash bids are based on 10-minute delayed futures prices, unless otherwise noted.
---
Market Snapshot
Quotes are delayed, as of May 10, 2021, 07:32:27 PM CDT or prior.
---
Commentary
Corn Falls 20 Cents

At the close for the Monday session, front month corn futures were 20 to 27 1/4 cents lower. New crop prices were weaker, as December closed 4.28% lower. US corn was reported at 67% planted as of 5/9. That was a pace of 21 percent points over the week, and...

Cattle Rally from Weakness in Grains

The weakness in feed inputs let cattle bounce triple digits out of the weekend. Front month cattle futures closed the session $0.87 to $2.20 higher with June the strongest. The June to August spread tightened on the day, but is still +$2. Cash sales were quiet as is typical on...

Hogs Close in Red on Monday

Front month lean hog futures started the week 17 to 92 cent losses. USDA's National Average Base Hog price for Monday PM was $1.48 weaker to $112.22, but the WCB average was $121.04. The May 6th CME Lean Hog Index was $109.22, up by another 67 cents. Pork cutout...

Soy Market Weaker on Monday

Monday soy trading saw firmness for meal, while beans closed weaker. Soybean futures traded briefly in the black to close the overnight gaps, but otherwise spent most of the session lower. At the close, new crop prices were down by as much as 19 1/4 cents. Meal futures closed mixed...

Thirty Cent Monday Giveback for Wheat

The first trade day of the week saw wheat futures give back most of last week's gains. Spring wheat futures were the weakest on Monday with losses of more than 5%. CBT SRW contracts closed down by 30 1/2 to 31 1/4 cents. KC HRW futures gave back 32 1/4...

Cotton Lower at Close

Cotton prices bounced from triple digit midday losses, but were still in the red at the bell. July contracts were down 119 points on the day, though new crop futures managed to climb back to close 19 to 79 points in the red. Zhengzhou Cotton Prices in China continued the rally...
---
---
---
---
---
---
Local Weather
Industry, Illinois (61440)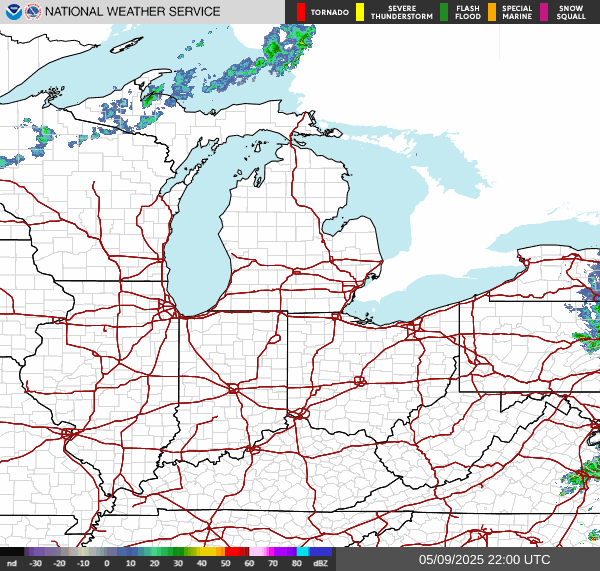 Current Conditions
Few Clouds
---
Forecast
Monday

62°




38°




Tuesday

59°




40°




Wednesday

62°




37°




Thursday

65°




41°




Friday

65°




41°




Saturday

°




°



---
---