Cash Bids
| Name | Delivery End | Cash Price | Basis Month | Futures Price | Basis |
| --- | --- | --- | --- | --- | --- |
| Dlvd IL River | | | | | |
Quotes are delayed, as of August 02, 2021, 09:54:36 AM CDT or prior.
All
grain prices
are subject to change at any time.
Cash bids are based on 10-minute delayed futures prices, unless otherwise noted.
---
Market Snapshot
Quotes are delayed, as of August 02, 2021, 09:54:36 AM CDT or prior.
---
Commentary
Soybeans Extend Friday Bear Run into Monday Morning

August soy trading starts 6 ¼ to 11 ¼ cents lower on follow through from Friday's weakness. Palm oil futures were down more than 4% on Monday, pressuring soy oil futures as well as Dalian soybean futures. Front month soy futures ended the Friday session with losses of 19 1/2...

October Hogs Down $4.60 Last Week

Lean hog futures were a dime to 95 cents in the red going home on Friday. August hogs were down $1.15 weaker from Friday to Friday, but October was $4.60 weaker. USDA's National Average Base hog price for Friday was 88 cents weaker to $101.70. The CME Lean Hog Index...

Wheat Futures Up Double Digits in KC and CHI Contracts

Wheat futures are double digits higher to begin the new month. Winter wheat futures faded during the afternoon session and closed lower on Friday. CBT prices ended the session mostly lower but within 1 1/2 cents of UNCH. KC HRW wheat also closed mostly lower within 1 1/4 cents of...

Cotton Rallies to Reverse Some Friday Losses

Cotton markets are 16 to 48 points higher to begin August. Front month cotton futures closed with Friday givebacks of 69 to 93 points. For December futures that was a net weekly loss of 27 points, but futures traded within a weekly range of 304 points and posted a 91...

Corn Starts Monday Lower Despite Gains in Wheat

Coming out of the weekend, corn futures are ¾ to 3 ¼ cents lower, with the market beginning to build carry. Corn futures were down 7 1/2 to 11 1/4 cents on Friday. December contracts were 3 up days vs. 2 lower last week, a range of 28 1/2 cents,...

Cattle Futures Faded on Friday

Front month fat cattle futures closed Friday's session with losses of 37 to 95 cents. August fats maintained a 57 1/2 cent gain on the week from Friday to Friday, given the strength during Monday. Friday fat cattle trading has the board 22 to 80 cents red through midday. USDA...
---
---
---
---
---
---
Local Weather
Industry, Illinois (61440)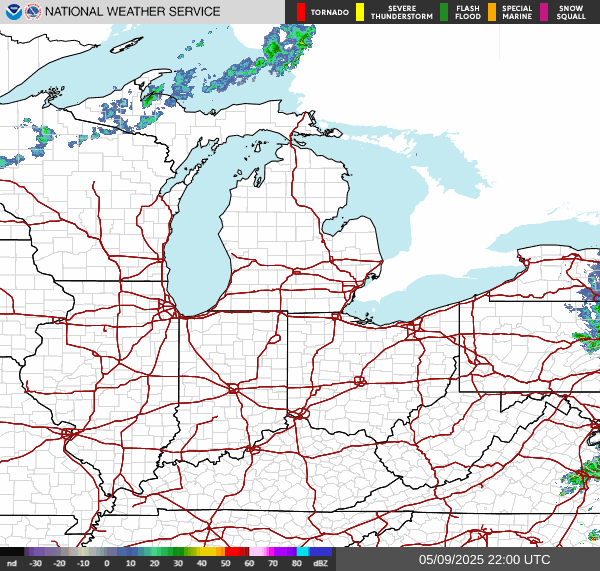 ---
Forecast
Monday

76°




53°




Tuesday

78°




56°




Wednesday

81°




56°




Thursday

77°




60°




Friday

80°




64°




Saturday

°




°



---
---